The Wall Street Journal just reported there was a 5.5% increase in home prices in November in the United States from a year earlier according to the Standard and Poors/Case-Shiller Index
Read the article here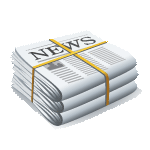 What does this mean for us in the Triangle Area?
There is more evidence that the housing market is recovering in the United States, and the Raleigh/Durham is no exception…
Analyzing the Triangle MLS data for the month of November and comparing the results to November of 2011 we find home prices in the Raleigh Durham area are also increasing and we also find very encouraging results:
The overall number of properties sold in the month of November increased by 364 units or 25% versus November 2011. Data shows there were a total of 1,809 properties sold in the triangle in November 2012.
The average price of homes sold in the triangle increased by 6.5% in November of 2012 vs November 2011, to $231,888. Part of the increase in average price is because the properties sold were a bit larger, but to adjust for size using Price/Sq-ft we also see a price increase in November vs. a year earlier. The average price/Sq-ft in November 2012 vs November 2011 increased by 4.0% to $105.16
The average number of days on the market (DOM) was reduced for properties that sold. DOM decreased in November 2012 by 11.9% vs November 2011, showing once more that the market is recovering.
Rising prices, shorter time on market and low interest rates provide an excellent buying opportunity for investors as well as people who want to purchase their home for the first time or upgrade their home.
Carlos Campos
President
Casa123/Insight Group