Sell Your Home Quickly in Raleigh Durham
Putting your home for sale may be a stressful event. Did you know that fewer than 50% of the properties marketed for sale actually get sold? We are experts at helping you be part of the group that actually sells their home and help you get top dollar for your home in the lowest amount of time. You need a professional to help you sell your home quickly in Raleigh Durham and help you navigate through the process, the paperwork and the negotiation of offers.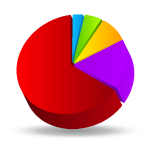 OUR MARKETING APPROACHWe use the same marketing tools that savvy marketing companies use to sell their products to use your home. The same way Coca Cola uses the 4 Ps of Marketing to sell Coke, we use the 4 Ps of Marketing to sell your home quickly in Raleigh Durham.  [Read More]
WHAT WE DO FOR SELLERS

Design the best marketing strategy to help you achieve your goal.
Set up your home in MLS and ensure it will show up in hundreds of real estate websites.
Provide access to Centralized Showing Service so that your property can be shown by trusted agents while you are away.
Guide you through the paperwork and legal state requirements.
Fiercely negotiate for you to ensure you get the best possible terms.
Vet out potential offers to ensure the buyers are credit worthy.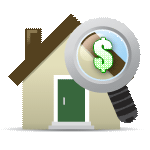 PROMOTION:  GET A FREE PROFESSIONAL VALUATION OF YOUR HOME!!! 

Knowing the real market price of your home is the most important factor when putting your home for sale.  There is nothing as good as a careful professional evaluation of the price of your home and an expert recommendation on how to move forward.

We will provide you a FREE analysis of the price range for your home, FREE Market Information on the market movements in your area and an estimate of how long it would take to sell based on current market conditioins and current inventory levels.

What is my Home worth? FREE VALUATION