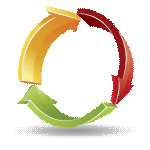 FLIPS:
Now that the market real estate market in the triangle is recovering price and speed is a fantastic time to purchase foreclosed properties to fix them up and resell them for a quick profit. Most of our clients are achieving profit results of 15%-30% in 4-6 months from the time they acquire the property.
We help you acquire properties that are selling at a discount and that require mostly cosmetic improvements in areas that move quickly. Most of the repairs include painting, flooring, window replacement, some electric, plumbing and carpentry work. We try to stay away from properties that require significant structural work in order to avoid heavy cash investments and potential risk of other issues that may appear with structural problems.
We have a team of contractors that provide quick and excellent quality work at extremely competitive prices so that you we can turn around your property quickly and with a higher profit margin.