Sell Your Home Quickly in Raleigh Durham
Putting your home for sale may be a stressful event. Did you know that fewer than 50% of the properties marketed for sale actually get sold? We are experts at helping you be part of the group that actually sells their home and help you get top dollar for your home in the lowest amount of time. You need a professional to help you sell your home quickly in Raleigh Durham and help you navigate through the process, the paperwork and the negotiation of offers.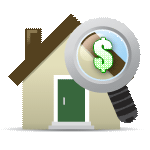 PROMOTION: GET A FREE PROFESSIONAL VALUATION OF YOUR HOME!!!
Knowing the real market price of your home is the most important factor when putting your home for sale. There is nothing as good as a careful professional evaluation of the price of your home and an expert recommendation on how to move forward.
We will provide you a FREE analysis of the price range for your home, FREE Market Information on the market movements in your area and an estimate of how long it would take to sell based on current market conditioins and current inventory levels.
What is my Home worth? FREE VALUATION
OUR MARKETING APPROACH
We use the same marketing tools that savvy marketing companies use to sell their products to use your home. The same way Coca Cola uses the 4 Ps of Marketing to sell Coke, we use the 4 Ps of Marketing to sell your home quickly in Raleigh Durham
Pricing your home correctly is an art and a science and the most important tool to ensure you fulfill your goal of selling your home. Most people interested in your home will take a look at it in the first 90 days. Price the house too high and you will lose potential showings. Price the home too low and you leave money on the table.
Our pricing strategies/principles include:
The market sets the price – Review comparable sales in the past 6 months to identify high and low price ranges as well as potential time to sell
Check competition and inventory levels to determine price entry point
Use price techniques that will trigger action from buyers
Review response on a regular basis to determine necessary price changes
The same way Coca Cola carefully reviews its product design and presentation, we review your home and propose value added recommendations to ensure you receive best response and offers
Coca-Cola ensures Coke is available everywhere you go. Since a home can't be moved, we ensure the home is available in most websites where qualified buyers search for homes. We also make sure there are plenty of pictures, maps and information to attract buyers
We work with you to determine an optimal promotion strategy for your home including home warranties, gift cards, pricing levels, etc to generate more visits and offers. We also place signs, lock-boxes, flyers to help promote your home
WHAT WE DO FOR SELLERS

Design the best marketing strategy to help you achieve your goal.
Set up your home in MLS and ensure it will show up in hundreds of real estate websites.
Provide access to Centralized Showing Service so that your property can be shown by trusted agents while you are away.
Guide you through the paperwork and legal state requirements.
Fiercely negotiate for you to ensure you get the best possible terms.
Vet out potential offers to ensure the buyers are credit worthy.